Halo 5: The Guardians Digital Deluxe Xbox One Digital Code
The Halo 5: Guardians Digital Deluxe Edition includes: Digital copy of Halo 5: Guardians Warzone REQ Bundle: Gear up for Warzone and Arena multiplayer with the Warzone REQ Bundle!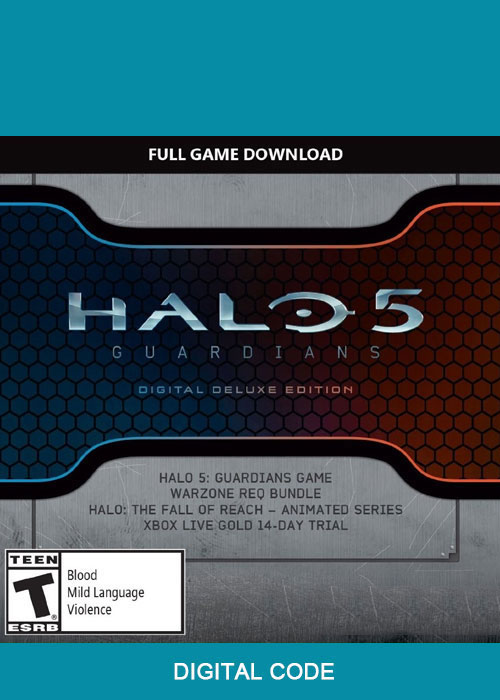 New Hot
Platform:
Region:
Tags: FPS
Stock:
Available for order
bestseller! Demand exceeds supply!We are replenishing our stock,We will send the keys to your email within 48 hours from your reservation.
Product Description
A mysterious and unstoppable force threatens the galaxy, the Master Chief is missing and his loyalty questioned. Experience the most dramatic Halo story to date in a 4-player cooperative epic that spans three worlds. Challenge friends and rivals in new multiplayer modes: Warzone, massive 24-player battles, and Arena, pure 4-vs-4 competitive combat.