Forza Motorsport 6 Xbox One Digital Code
Forza Motorsport 6 Xbox One Digital Code is a digital product - no box delivery. The price applies to a digital version of the product. It is in stock now, welcome to order in SCDkey and get a wonderful game experience!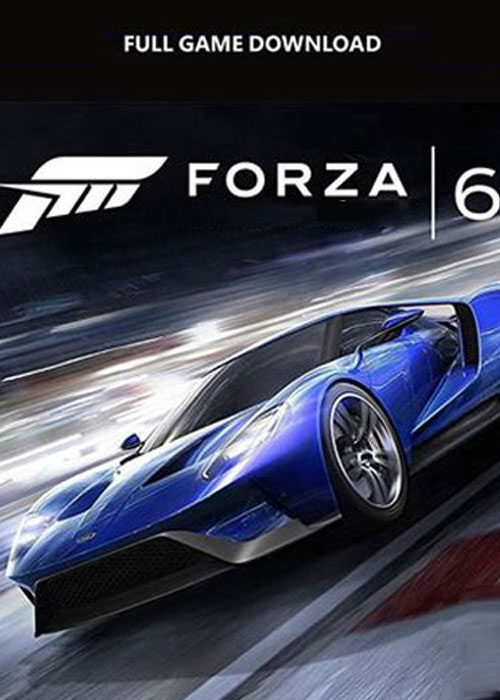 Platform:
Region:
Tags: RAC
Stock:
Available for order
bestseller! Demand exceeds supply!We are replenishing our stock,We will send the keys to your email within 48 hours from your reservation.
Product Description
Unrelenting action at simulation speed in the most beautiful and comprehensive racing game of this generation. Collect, customize, and race over 450 Forzavista cars, all with working cockpits and full damage. Compete in epic 24-player races across 26 world-famous locales. Master wet weather and night racing on your road to victory.

Features:
* As real as it gets - With over 450 cars to race on 26 world-famous environments, Forza 6 is the most realistic racing game yet. Experience breathtaking graphics at 1080p resolution and 60 frames per second. Wet weather, 3D puddles, and night racing test your driving skills, while 2-player split-screen racing, 24-player races, and realistic Drivatar opponents deliver packed tracks and unrivaled action.

* The ultimate car fantasy - Immaculately recreated and fully customizable, every car in the game looks as stunning as its real-life counterpart. Each comes complete with working cockpits, opening doors, realistic damage, and authentic engine and tire noise. Buckle up for the ultimate joyride.

* Race around the world - Take the wheel at 26 world-famous locations, including 10 all-new tracks. Burn up Daytona's speedway in the dazzling new 2017 Ford GT. Trade paint in Rio in a 1954 Jaguar XK120 SE. Or kick up some sparks at Watkins Glen in an electric Formula E racer. Limitless possibilities await.

* Epic multiplayer - With Xbox Live, you'll never race alone in Forza Motorsport 6. Take on your buddy for intense 2-player split-screen races, or rise to the top of the pack in a 24-player chase. And when you'd rather take on the AI, Drivatar opponents deliver realistic human behavior.

* Forza Motorsports Forums - Whether you're looking for driving tips or just want to talk cars, Forza Motorsport Forums are your place for all things Forza. This ever-growing community of car lovers is just the place for discussing tuning, painting, the latest Forza-related contents, and much more.