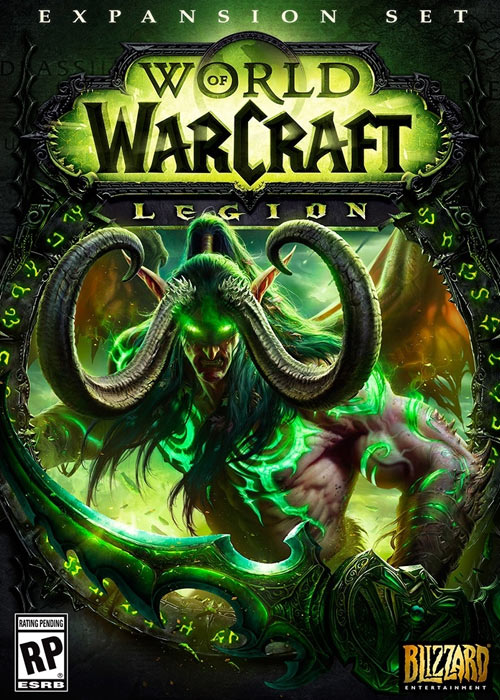 Hot
World Of Warcraft Expansion Legion EU CD-Key
World Of Warcraft Expansion Legion is a digital product - no box delivery. The price applies to a digital version of the product.It is a EU PC Key and in stock now,welcome to order on SCDkey and get a wonderful game experience!
Platform:
Region:
Tags: MMORPG
Stock: In Stock
Product Description
An EU key,works on PC.
Steel yourself, champions of the Alliance and the Horde. Extinction is imminent. The demons of the Burning Legion pour into our world again...World of Warcraft: Legion is loaded with features that will transform you into Azeroth's elite vanguard against the shadow—as well as enhance your experience in other ways.
The Burning Legion surges into Azeroth in countless numbers while the warlock Gul'dan seeks the hidden remains of Illidan the Betrayer—the final component in a ritual to summon the Dark Titan Sargeras. As your world crumbles beneath the invasion, you must take up ancient artifact weapons of unbridled power and forge a forbidden pact with the vengeful demon hunters of the Illidari. For only you and your accursed allies can end the Legion's apocalyptic ambitions and prevent Azeroth from falling beneath the Great Burning Shadow.
Join Illidan's immortal army

Master the infernal rage of the legendary Demon Hunters of the Illidari, World of Warcraft's newest hero class. Wreak Havoc, dispense Vengeance, and stalk your prey with Spectral Sight—then assume your demonic form to unleash a frenzy of devastating attacks.
Battle to level 110

Travel to the Broken Isles in search of the Pillars of Creation, powerful relics used to shape Azeroth. Explore all-new zones as you grow in power. Traverse the shattered remnants of an ancient night elf civilization, brave the Emerald Nightmare, and descend into Helheim to face Helya, cursed ruler of the vrykul underworld.
Wield a mythic weapon

Arm yourself with an Artifact of immense power—a customizable weapon steeped in legend that only a hero of your caliber can master. As your character's strength grows, hone your Artifact into an instrument capable of destroying the forces of the Burning Legion.
Plus, if you're new to the game, and don't want to waste your time grinding, you can actually boost your character instantly to level 100! All at the push of a button, the world is ready for you to explore with no hesitation.
Also, with the Legion at the gates, you'll need to unify all in Azeroth to stop this monstrous threat. The only alliances that matter now are the ones that beat back the Burning Legion. Don't let previous experiences blind you from the truth, in World of Warcraft: Legion, it's them versus all of you.